Description
Give your children and grandchildren a space where they can let their imagination soar with the Lifetime Adventure Tower Playset – Earthtone .
Ideal for children ages 3-12, the Adventure Tower provides the perfect location for your child's physical and mental development. Let them swing in the jungle, climb mountains or achieve their dreams of becoming an acrobat as they use the many features included in the Adventure Tower.
Children can enjoy hours of fun outside while parents enjoy a low maintenance design that retains its look and function for years.
With the Lifetime Adventure Tower Swing Set, your children will spend hours outside with friends and family.
Features:
Trapeze Bar and 2 Swings for ultimate fun
All-Weather Resistant – Will Not Crack, Warp, Rot, or Splinter
Clubhouse with Hardtop Roof
Free-Standing – No Need for Cement
Hard Edges are Rounded or Covered with Plastic Caps
Passes Playground Performance and Safety Standards
Soft Rubber Grips on Swing Chains to Prevent Pinching or Snagging
Two Sturdy 3-D Climbing Walls
Dimensions: Height :305.0 x Width :490.0 x Depth :550.0 cm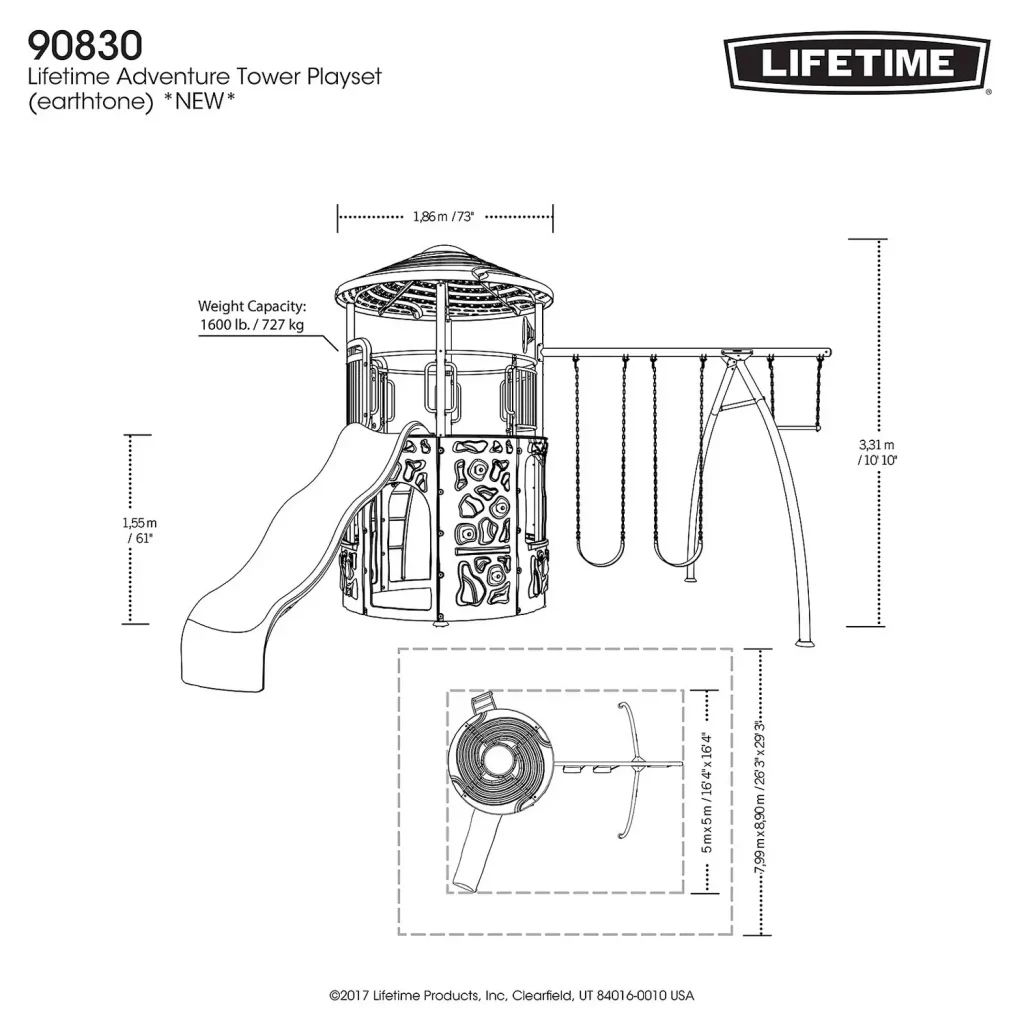 BASE REQUIREMENTS FOR BUILDINGS
All buildings must be anchored to a firm foundation to protect against wind damage.