Description
Regain a spacious and uncluttered outdoor space with the new Keter Cortina 757L Plastic Storage Box – Grey, also known as Cortina 200.
Double-walled EvotechTM panels give this outdoor storage box extra stability and sturdiness, making it perfect for family and utility use. Ultra-durable no-dent resin and UV coating make the Cortina all-weather resistant, ready to withstand years of rain and shine with zero maintenance. With a beautiful wood-like texture and dual-tone design, the Cortina blends into any outdoor setting. An overhanging top lid and smooth double piston system keep water out and fingers safe, while providing easy top access to 200 Gal/ 757 L of space. Ideal for storing garden cushions and sports gear, as well as large tools which can be safely locked away.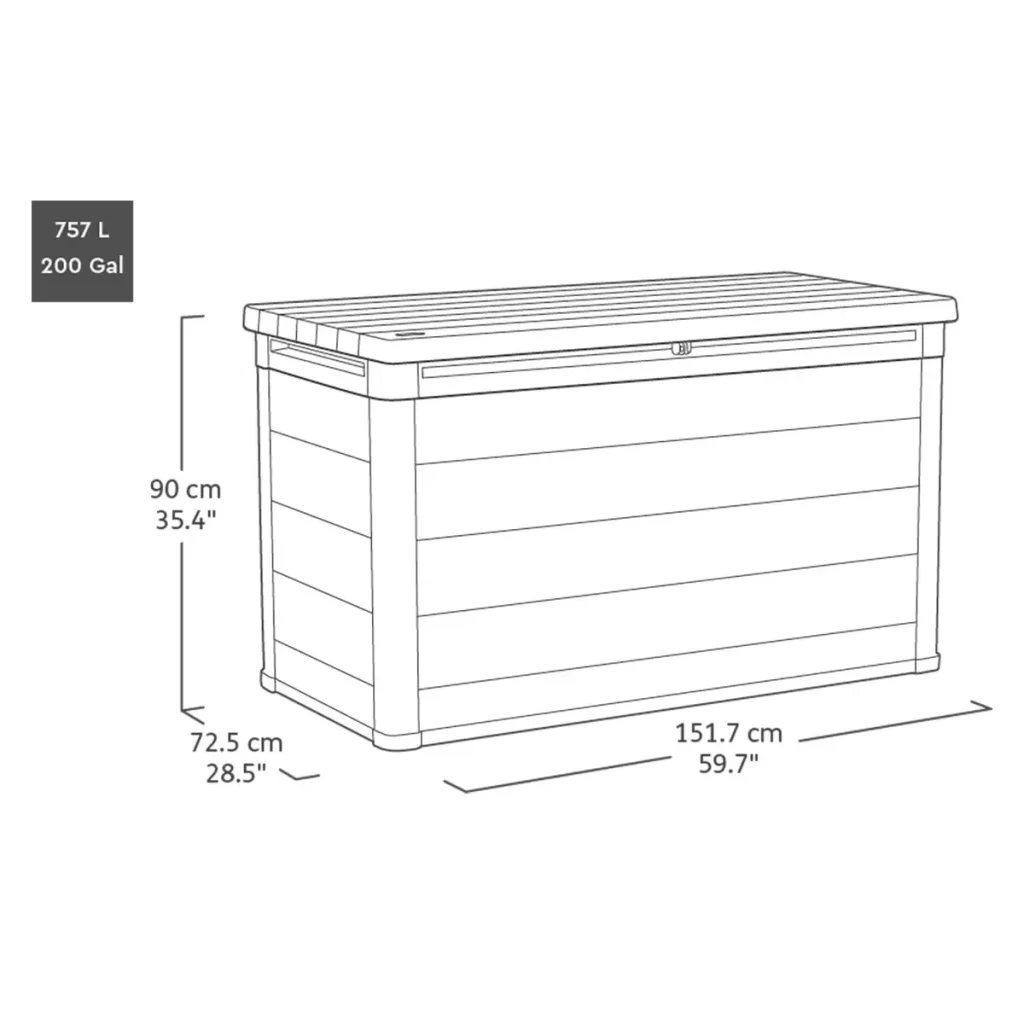 FEATURES
Ideal outdoor storage box for garden tools and games, furniture cushions and other accessories
Elegant natural wood look and feel design with 757L capacity keeping all items ventilated and dry
Hydraulic piston system for smooth and safe lid opening and lockable for extra security
Made of durable, low maintenance and Evotech fade-free wood composite with double wall construction
All Weather Resistant
2 Year Manufacturers Warranty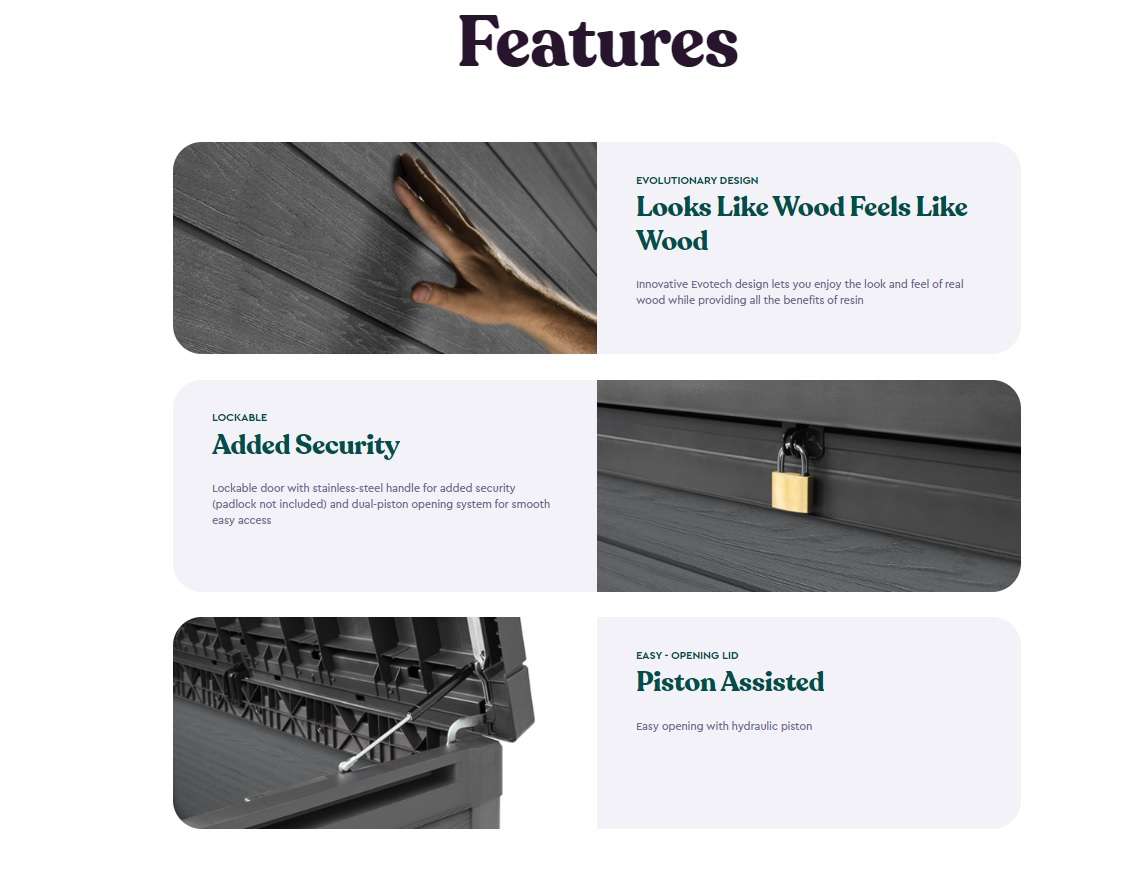 ABOUT KETER PLASTIC SHEDS
Keter is the innovative global leader in consumer lifestyle solutions for in and around the home. Keter invents, builds, and brings to market an extensive range of patio furniture, indoor and outdoor storage solutions, tool storage systems, and household organization products. These products are known for their long-lasting durability, design, and functionality. Keter designs with the most innovative technologies and builds with sustainable materials, creating lifestyle products that enhance people's spaces, elevate their experiences, and last a lifetime. With products available in over 100 countries through leading retailers, Keter aims to contribute to the longevity of the natural environment by operating in a sustainable manner.
Keter produces long-term-use, resin-based products that are durable in all weather conditions and climates. The resin-based products are created into a variety of textures and finishes, including rattan look, knitted style, wood finish, brass, and copper finish, and more.
SPECIFICATIONS