Description
The Keter 6′ x 6′ Manor Plastic Pent Garden Storage Shed – Grey is compact, sturdy and built to last.
The Manor is a durable storage shed with a double wall construction that is fully weather-resistant. It also features a single access door, floor panel, built-in ventilation for safety, and has a locking system to provide added security for your items.
Made with sturdy double-wall construction, weather-resistant materials and a floor panel to make sure your garden equipment stays clean and well protected in any weather. The Pent 6 x 4 comes complete with a floor panel to keep items dry and dirt-free, built-in ventilation and a window for natural light.
When elegance meets functionality. The Keter 6′ x 6′ Manor Plastic Pent Garden Storage Shed – Grey is an elegant yet durable outdoor storage shed. Made of innovative lightweight panels "H" shaped, double- wall structure constructed to provide extra strength to withstand heavy duty weather and are built to last. The Keter 6′ x 6′ Manor Plastic Pent Garden Storage Shed – Grey is a maintenance- free shed, no varnish or paint is needed.
Ideal for small to medium gardens, the Manor Shed is ideal for storing garden tools, furniture, BBQs, bikes and outdoor toys. Keep your garden clutter free and your items protected.
The Keter Manor Shed must be placed on a flat, hard surface such as slabs or concrete, this is to ensure the building is assembled properly, ensuring it's stable and sturdy once built.
The Manor Range is a resin plastic shed range and is an ideal garden storage solution.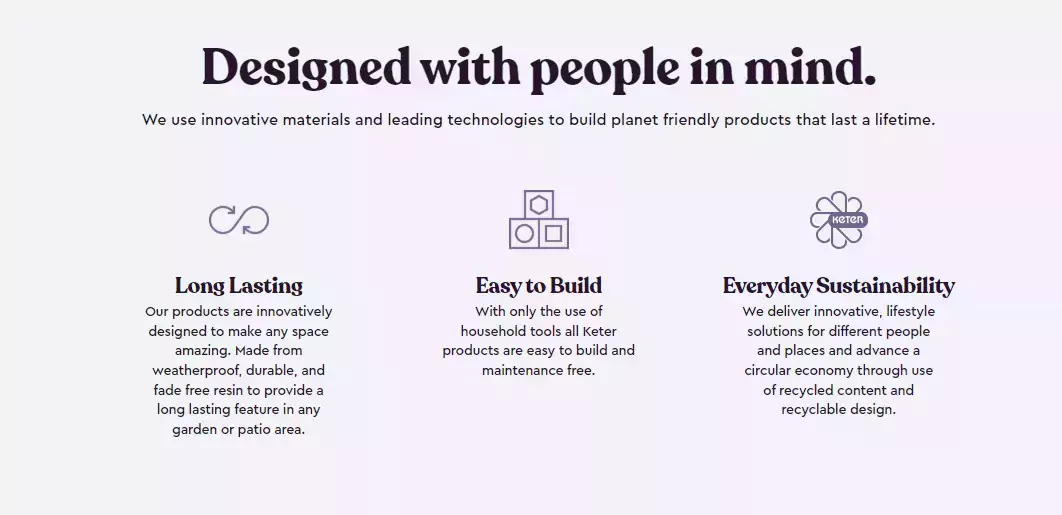 BASE REQUIREMENTS FOR BUILDINGS
All buildings must be anchored to a firm foundation to protect against wind damage.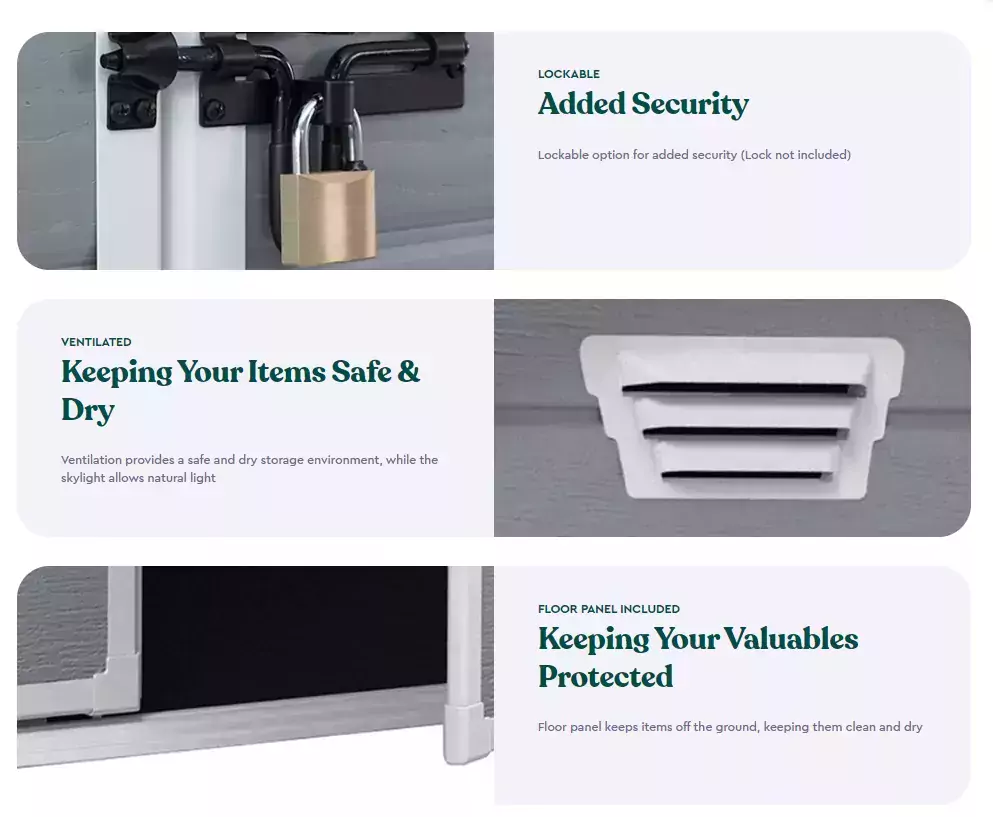 FEATURES 
Ideal outdoor storage solution for all garden tools and equipment, BBQ's, bicycles and DIY tools
Suitable for all weather conditions, resisting rot, rust, decay and other damage
Floor panel with integral window for natural lighting
Sturdy build and moderate size makes storage convenient.
Floor panel keeps your belongings clean and dry by keeping them from touching the ground.
Made out of a durable, maintenance and fade-free weather-resistant plastic
ABOUT KETER PLASTIC SHEDS
Keter is the innovative global leader in consumer lifestyle solutions for in and around the home. Keter invents, builds, and brings to market an extensive range of patio furniture, indoor and outdoor storage solutions, tool storage systems, and household organization products. These products are known for their long-lasting durability, design, and functionality. Keter designs with the most innovative technologies and builds with sustainable materials, creating lifestyle products that enhance people's spaces, elevate their experiences, and last a lifetime. With products available in over 100 countries through leading retailers, Keter aims to contribute to the longevity of the natural environment by operating in a sustainable manner.
Keter produces long-term-use, resin-based products that are durable in all weather conditions and climates. The resin-based products are created into a variety of textures and finishes, including rattan look, knitted style, wood finish, brass, and copper finish, and more.
SPECIFICATIONS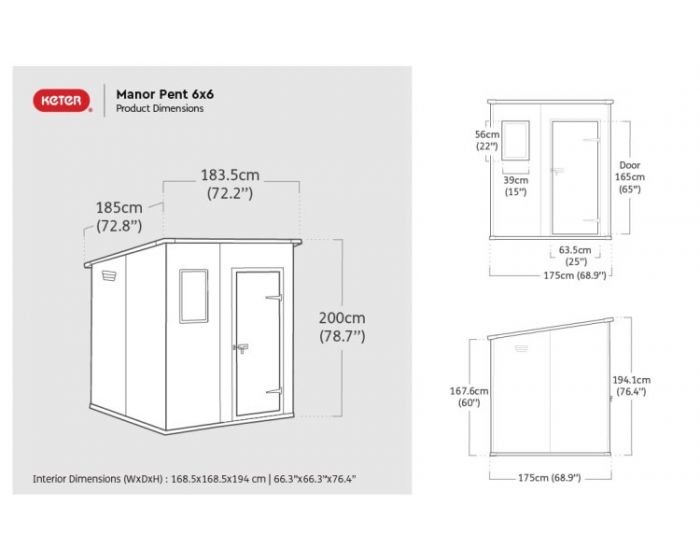 Depth: 185 CM
Height: 200 CM
Width: 183.5 CM
Assembly Service: N
Floor Material: Plastic
Gutters: No
Interchangeable Pieces: No
Lockable: Yes
Number of Doors: 1
Number of Windows: 1
Roof Material: Plastic
Ventilation: Yes
Maintenance free, will not rust, rot, dent or peel
Floor panel to protect content against mud and rainwater
Loackable for added security
Build in Ventilation
Fixed window for natural light
UV Protected